Another Pink Saturday is here thanks to our wonderful hostess, Beverly, at How Sweet the Sound. Click on the Pink Doll on my sidebar to visit the other blogs participating this week.
I have a rather large collection of teacups and this is my all time favorite. I purchased it online and managed to win the bid by just a few seconds. It is a cup I use rather than let it sit and look pretty. The outside of the cup is black and the saucer is black on top but white underneath, rather understated. But when you look into the cup it is beautiful. It reminds me of some of the dearest people I know, their beauty lies within. It is made by Queen Anne.
I have a tendancy to hold on to things - I held on to this particular piece of wood for a very long time before I decided to paint it. Of course, pink paint is always on my palette so I painted the little roses and added the pegs.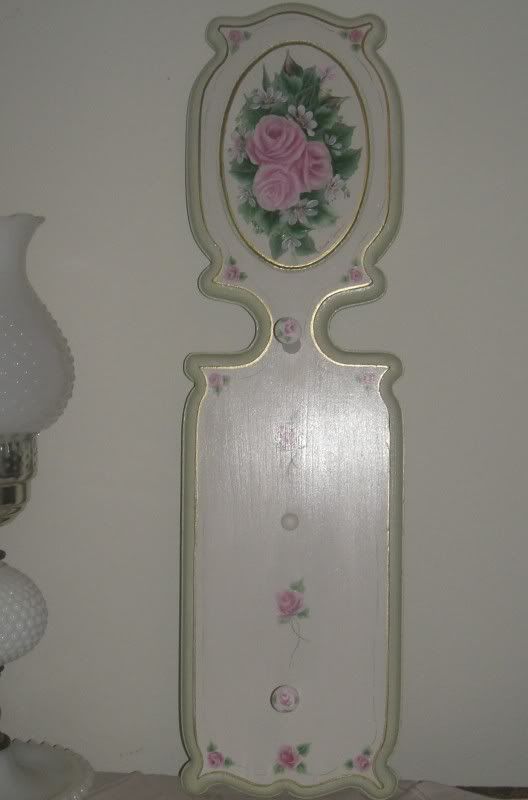 All of my grandchildren love to paint or craft. My little grand daughter, Mackenzie, painted this little pup from a kit she purchased today. She then became very creative and added the pink boa and pink tutu. She has a great imagination (a lot like her Daddy).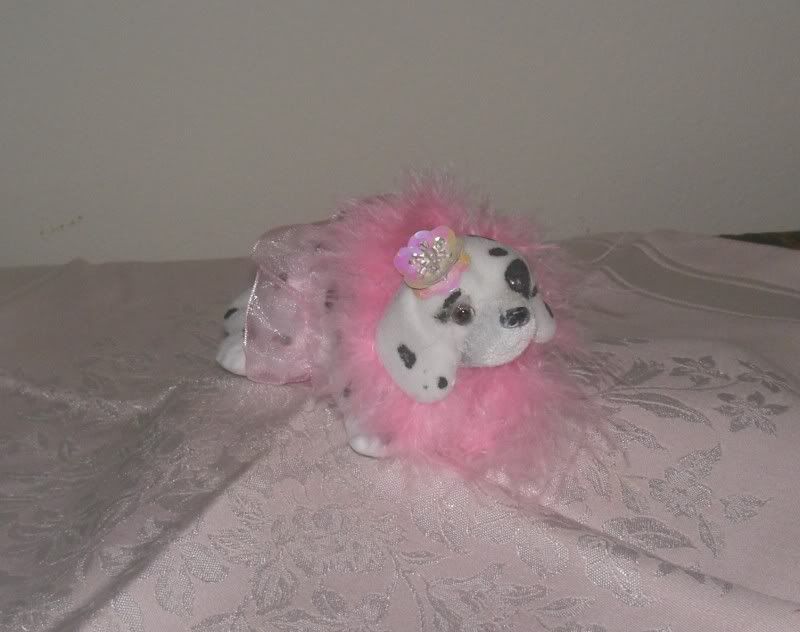 That is it for this Saturday. I am so looking forward to seeing what everyone is posting. Until next time.