Hello, my name is Brenda and I am a Pinkaholic!! I have always loved Pink. And now I have a wonderful Blog Party every Saturday that feeds my craving for this beautiful color. Ms. Beverly at How Sweet The Sound hosts Pink Saturday every week and I have been lucky enough to participate. Stop by and check out all the wonderful blogs, they too share the love for PINK.
This week I am showing the great items I picked up in Pennsylvania and New York while on a visit recently. The antique shops there are filled with such lovely things and of course, I found a few pink things to bring home with me. First, are the pink tablecloths. One has a soft pink damask with 12 napkins. I also picked up pink chargers - the one color I did not have.
The other is a bit brighter and looks great on the lanai.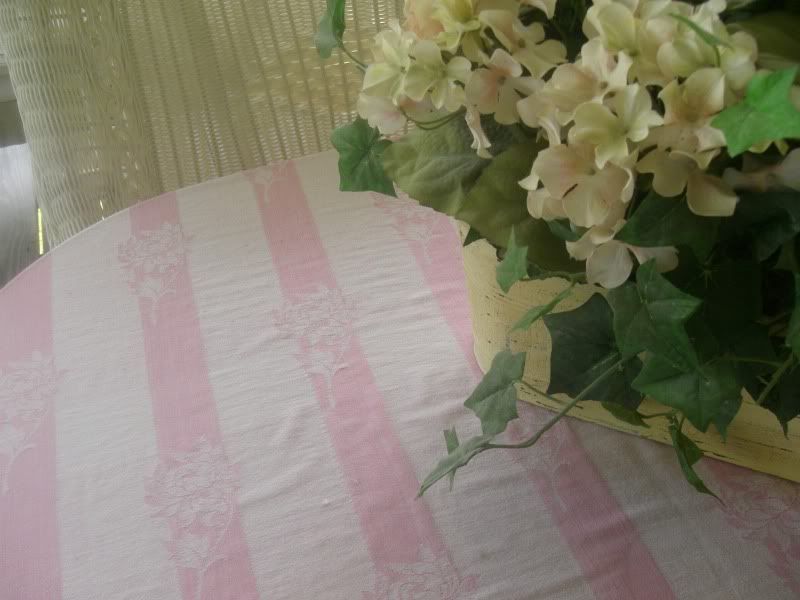 I couldn't resist the cute little napkin holder with the pink crochet rosettes. My mom had one years ago and although it won't hold my napkins, it will look great holding my mail on my desk. And who could resist the cutest little pink fan I picked up at one of the craft stores. It runs on batteries and is only about 8" high. It works great when I want to sit on the swing on a very hot Florida sunshiney day.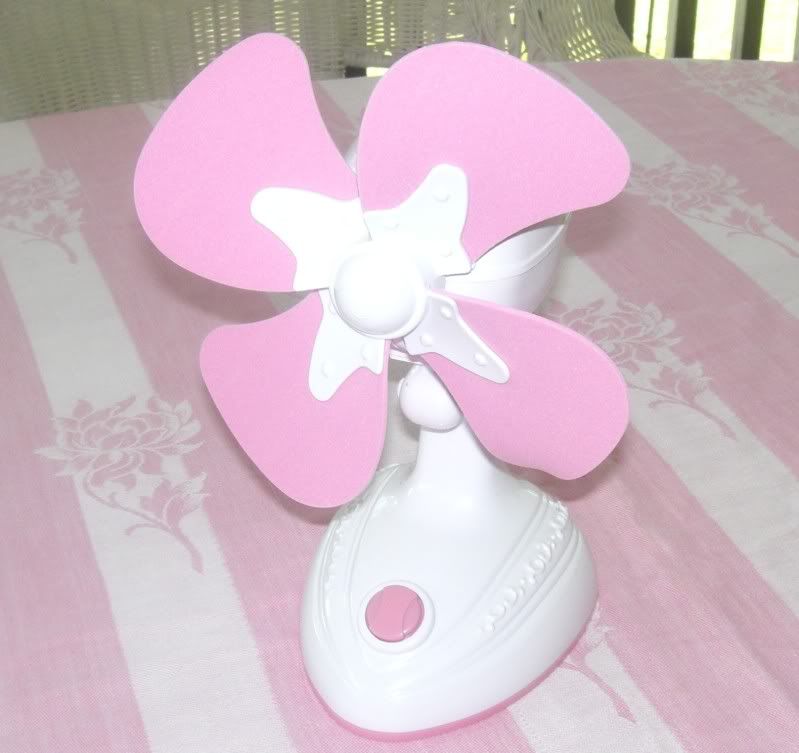 That's it for this Pink Saturday. Hope to see yall next week.