Thank you, Ms. Beverly, for hosting our weekly Pink Saturday Blog Party. And to all who will be thinking of the 9th anniversary of September 11, I can only say we will remember always.
For Pink Saturday I am posting a few of the ornaments I recently painted. I love painting anything for Christmas, but I especially love painting Santas and roses. I picked up these hearts from a lady who had salvaged oak flooring from an old home and then cut out the hearts. She cut so many she was unable to use them all so I was able to purchase a few from her. I can always paint on hearts - Santas, Snowmen, or even roses. This darling little Santa is all dressed up in his pink Santa suit, I just love him.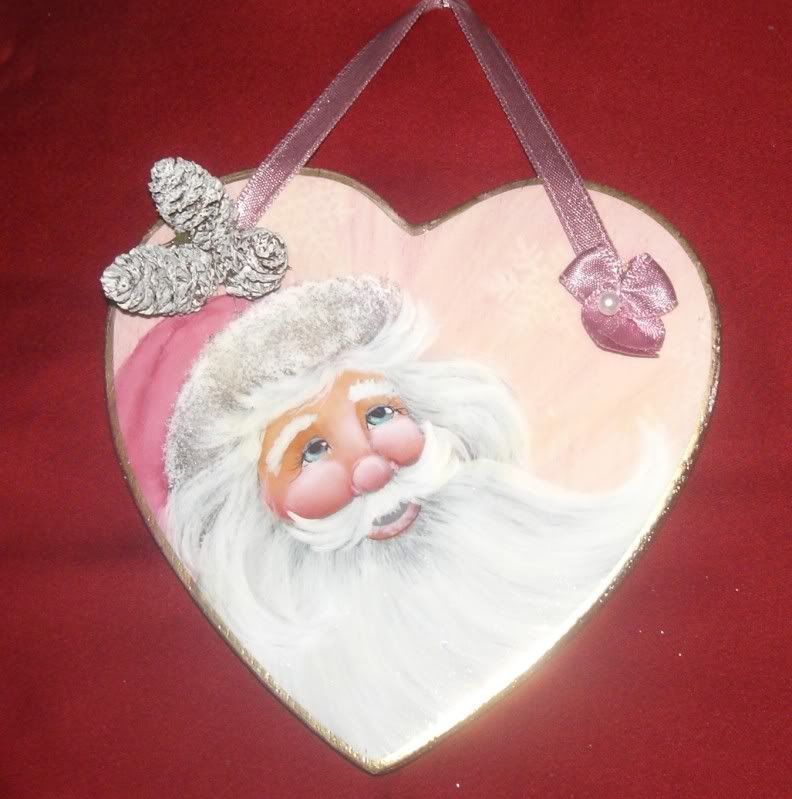 And the snowmen with their candy cane noses - orange is one of my least favorite colors so for my snowmen to have candy cane noses, well, it just seemed right.
What can you do with a lightbulb that has a wavy pattern? Can't paint a Santa or snowman but roses will work.
That is my post for this week. Now I am off to see what everyone else is doing.
(wow, I didn't realize how big the pics would turn out!! The white spots are from the reflection off the high gloss varnish, sorry)